NOTICE: Funding for this year's statewide program has reached its budget allocation, and in turn has been suspended until further notice.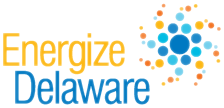 When it comes to building new homes in Delaware, not all home builders make energy efficiency their first priority or even second or third! More and more homeowners want a new house that can save them money on their energy bills and finding home builders that actually care about what your energy bills will cost can be frustrating. This is why Insight Homes was established: to give homeowners an affordable, new home that boasts the best energy-efficient features on the market. This is also the reason why Insight Homes has been able to pass on more Green for Green rebates to our homeowners than all other home builders in Delaware combined!

What is the Green for Green Rebate Program?
The Green for Green rebate program is a statewide initiative in Delaware that offers homebuyers anywhere from $1,000 to $4,500 when they purchase a 'green' new construction home that meets strict energy-efficient certifications. And the average Insight Homes receives a $3,500 rebate! The rebate program was developed by The Sustainable Energy Utility Inc. in partnership with the Home Builders Association of Delaware and the rebates are funded by the Regional Greenhouse Gas Initiative1.
From the beginning, Insight Homes' mission has always been to build energy-efficient new homes in Delaware and with the Green for Green rebate program, it only makes the process so much easier for homeowners. Other builders in the state believe the money and time involved in energy efficient home building is not worth it, but Insight Homes believes that everyone should be able to afford a 'green' home. Insight Homes includes more energy efficient features in every home as the standard compared to the average builder.
The rebate program was designed to not only stimulate new home sales but also to reward homebuyers for choosing homes that would be more energy efficient than current built-to-code homes in Delaware. As of 2015, customers of Insight Homes have received approximately $462,000 in rebates, which is more than all other Delaware home builders combined!
In order for homes to meet the strict guidelines and regulations to obtain a Green for Green rebate, two 3rd party verifiers conduct testing and evaluations to compile an extensive report. The report will contain information regarding water conservation, indoor air quality, building material, energy-saving features and more. The report is sent to the National Association of Home Builders Home Innovations Research Center where the report is examined and calculated to determine a certification level that indicates the size of the rebate.
With this being said, the current Green for Green program data of paid rebates totals to 178 and Insight Homes accounts for 58.4% of them! To date, records show that Insight Homes has 154 rebates paid to their customers and have another 27 in the process, which shows that Insight Homes continues to strive for the best energy-efficient homes in Delaware. The program also points out that homes that make the certification will save an average of 36% to 48% on an average monthly electric bill. And homeowners who choose Insight Homes have average monthly energy bills that are less than $100 a month - now that's an Insight Difference!
Isn't it time you started to look at Insight's new homes in Delaware?
1The funding for this program is limited and is issued on a first come first serve basis. Insight Homes will not be responsible for the payment of the rebate if this program is terminated by the state or if the funding expires.