We are a different kind of builder.
MISSION: To build a better home by using environmentally friendly products, reducing consumption and conserving energy... and saving you money in the process.
We are not your "average" builder. We believe that a home should be affordable to you, and should continue to save you money.
When he set out to build a new home for his own family, Insight Homes founder, Rob Lisle, was disconcerted by the fact that so many modern building techniques and materials were available, but ignored by most builders. Could it be cost, difficulty to implement, or just plain lack of desire? To learn why, an experiment was hatched. Build 36 houses, in groups of three, to maximize energy efficiency, structural integrity, air quality, and build time. Each group of three improved upon the performance of the last.
Before completion, Rob received recognition from the Department of Energy for building a home significantly more efficient than ENERGY STAR® guidelines. The innovation didn't stop at energy savings. In fact, it continues every day at Insight Homes.
Today, Insight Homes, headquartered in Bridgeville, DE, builds a house that sits well ahead of the pack. To this day, no other Delaware home builder can match the performance, longevity, comfort, or cost of ownership provided by an Insight Home.
As a committed DOE partner who provides certified Zero Energy Ready Homes, Insight Homes is in the top one percent of builders in the country meeting the extraordinary levels of excellence in energy and performance specified in the national program requirements. This dedication to building efficient new homes in Delaware is what sets Insight apart from the competition.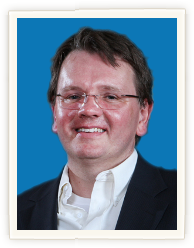 "At Insight Homes, we build the most energy-efficient homes in the area, while continually improving our features to maintain our current position of top 1% in the nation for energy efficiency."
— Robert Lisle
Founder, Insight Homes