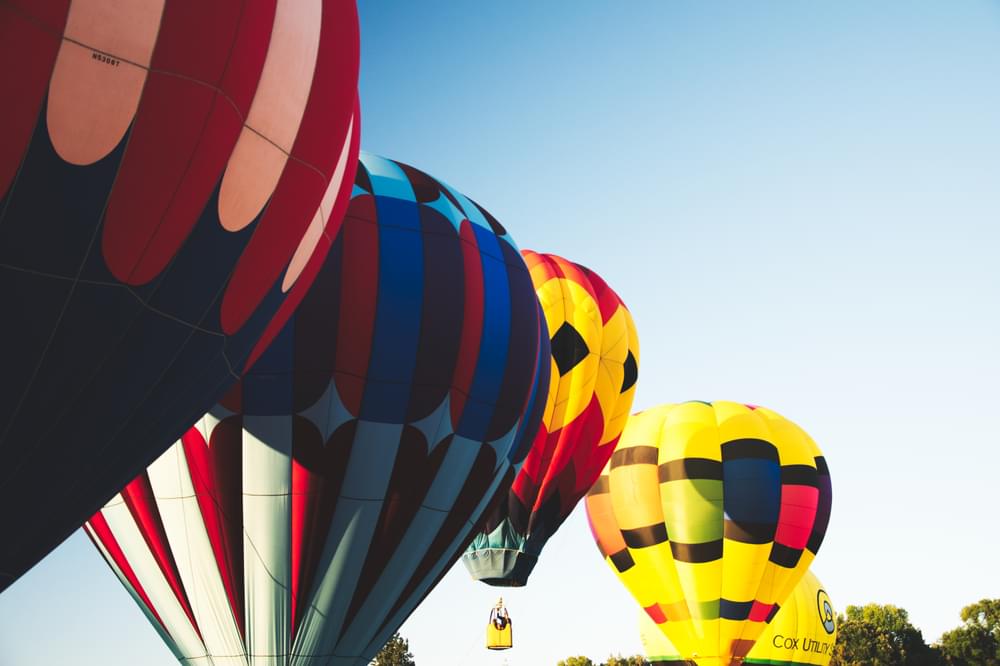 We're very excited to announce that we are a sponsor of the Balloons Over Sussex Festival on September 14th and 15th!
Join us with your family and friends to take flight in one of the most unique festivals of the year. Located at the Delaware Coastal Business Park/Airport, you can experience the beautiful sight of 15 air balloons surrounded by crafters, good food, and entertainment.
For $240 you can be up in a balloon on Saturday at 5:30pm and Sunday at 6:45am and 5:30pm. You'll be in the air for about 30-45 minutes looking at the beautiful views that Delaware has to offer. You can book your flight here.
If you like to be anchored to the ground, no problem! There will also be tethered balloon flights that can go up to 60 feet in the air. Tickets for this attraction will be sold onsite for $20 per adult and $10 per kid under 12. 
Stick around at night for the Balloon Glow! Invented in Alburquerque in 1979,  you can enjoy this breathtaking moment when all of the balloons are tethered and lit from the inside. They almost like giant, glowing Christmas ornaments!
Bring the kids for face painting, games, and even airbrush tattoos. They can also build their own hot air balloons out of tissue paper that you can fly.
Curious to know more about the balloons you'll be seeing? Meet the pilots and balloons here.
Check out the detailed schedule here.
Located at: Delaware Coastal Business Park/Airport: 21788 Nanticoke Avenue, Georgetown, DE, 19947
Time: September 14th ar 2pm-8pm and September 15th at 6:45am-9am and 2pm-7pm
We're excited to be a part of something spectacular for our community to enjoy. Bring your family and friends and enjoy a night of beauty and flight.