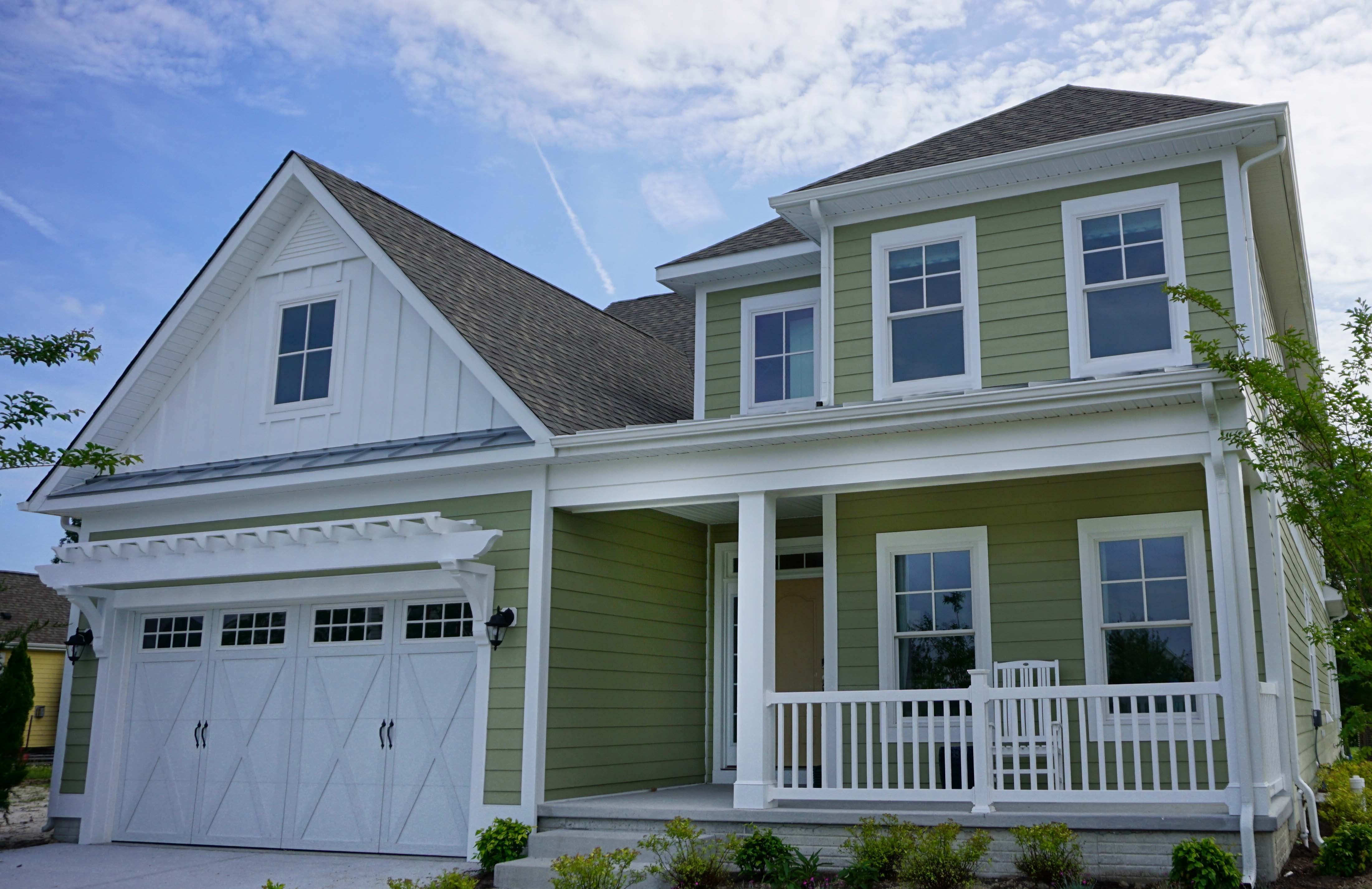 The team at Insight Homes is proud to announce that they will now be building their award-winning, energy efficient homes in the popular The Peninsula On The Indian River Bay community. To kick off sales in the community, Insight Homes will be hosting a ribbon cutting and grand opening on Saturday, June 30th.
With a new offering of home plans designed specifically for this high-end community, all the floor plans feature a first floor master suite, low country charm, and, of course, all of the features that make Insight Homes an award-winning builder.
The new model, which backs up to the golf course, is Insight's new Frank Coastal floor plan. Featuring a pergola over the garage, large porch, and metal roof accents, this home exudes tons of charm. Available with up to five bedrooms (three of which are located on the first floor), the Frank makes a perfect home for year-round living or vacationing as it offers ample space for visitors. An expansive living area with 18' ceilings has a beautiful, airy feeling and provides a generous amount of space for entertaining. The additional bedrooms and loft upstairs allow for guests to have their own area when visiting. 
Furnished by an award-winning design firm, this new model has the ambiance of an upscale "coastal retreat" that is comfortable and inviting. It's all about the fun factor in this home - nothing too formal or serious for this crowd!  Every room of this resort vacation home exudes a feeling of "ahhh, I'm on vacation." The blend of soft, woven textures along with weathered driftwood pieces come together to give this home an extraordinary look.
Located in a prime "coastal living" location, amid 800 acres along Indian River Bay in Millsboro DE, The Peninsula is a luxurious, gated resort community. The low-maintenance lifestyle, Jack Nicklaus signature golf course, spa, pool, clubhouse, (along with other first-class amenities) paired with the close proximity to Rehoboth Beach, Lewes, and the Cape May-Lewes Ferry make this waterfront sanctuary an enviable lifestyle choice.  
"The Peninsula is a beautiful community with tons of world-class amenities and inviting homeowners," said Insight Homes Marketing Manager, Lisa Thornton. "We're excited to be a part of this special community." 
The new model is located in The Peninsula on The Indian River Bay in The Veranda section at 27504 South Nicklaus Avenue, Millsboro, DE 19966. The grand opening festivities will run from 10 AM to 5 PM on Saturday, June 30, 2018.