Summertime is here and we can't wait to hit the beach. Of course you've heard of Rehoboth Beach, Bethany Beach, Dewey Beach and Ocean City; but, if you're looking to spend the day catching rays and jumping waves on a less crowded beach, check these out!
Don't worry; this beach isn't nearly as scary as it sounds. Situated to the north of the Prime Hook National Wildlife Refuge, Slaughter Beach is a horseshoe crab sanctuary and a great place to see a variety of shorebirds. If you see a horseshoe crab on it's back, "just flip it!", but otherwise just enjoy the solitude and variety of wildlife on this beach.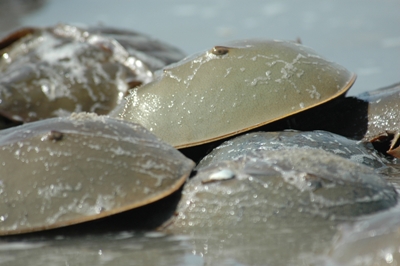 Located just south of Slaughter Beach and in the Prime Hook National Wildlife Refuge is Fowler Beach. Bird lovers: this one's for you. Horseshoe crabs spawn throughout the month of June and anytime horseshoe crabs spawn, they attract a variety of shorebirds seeking to eat their eggs.
The slogan for this town is "the way life used to be," so if you're looking for a quieter and slower paced day, this is the place. Bowers Beach is a quiet bay beach with calm waters and few crowds a little further north.
This park between Dewey Beach and Bethany Beach offers six miles of shoreline, with the Atlantic Ocean to the east and the Rehoboth Bay and Indian River Bay to the west. This beach has lifeguards from Memorial Day to Labor Day, so expect more crowds than the ones above. In Delaware Seashore State Park, and all state parks, you can get a pass for the day to drive on the beach and surf fish.
The beaches at this park have lifeguards, umbrella rentals, showers, changing rooms and food concessions. The park also offers a nature center, biking, miles of trails, great camping grounds and more. You can walk your dogs in the park year round, but Delaware State Law prohibits them from swimming and sunbathing beaches from May 1 to September 30. Annual passes for Cape Henlopen are $35 and allow you entrance into any of the 18 Delaware state parks. More than just a place to sit by the water, this beach has something for everyone.