It's everyone's favorite time of year! Autumn has finally arrived, and Insight Homesis listing our top reasons to love fall in Southern Delaware. Explore the mesmerizing landscapes at the peak of autumn for gorgeous fall foliage views and walk through the charming beach towns that make coastal Delaware one of the best places to experience fall!
Fun Fall Festivals
The Southern region of Delaware is known for some of the best fall festivals in the state! Six minutes away from our Showfield community in Lewes, the Friends of Lewes Canalfront Park will host the Second Annual Lewes Oktoberfest Saturday, October 6th. Get into the spirit of Oktoberfest and taste a specially-crafted Dogfish Head brew under a Munich-style tent at Lewes Canalfront Park! Less than a ten-minute drive from our Hawthorne community in Georgetown, Insight residents can enjoy the Wings and Wheels Fall Festival at the Delaware Coastal Airport on October 5th & 6th. Guests can expect to see beautiful vintage automobiles at the festival's car show and witness a WWII-era aircraft take-off into the sky!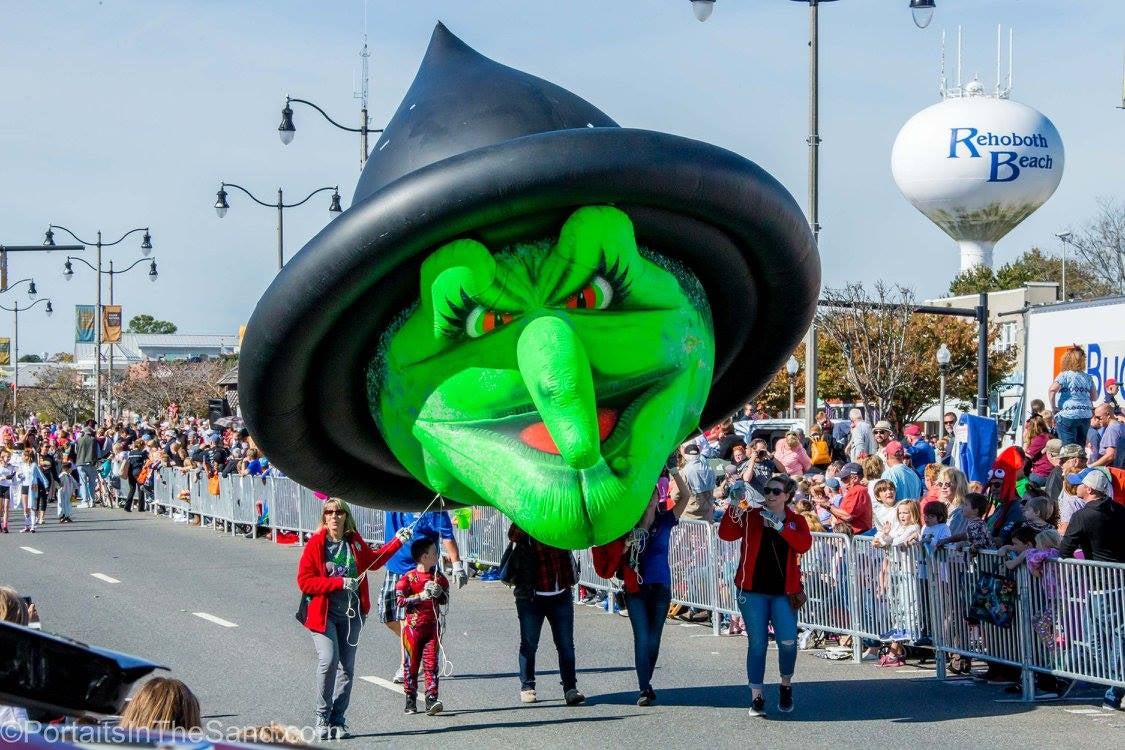 From October 26-28, join throngs of southern Delaware locals for the Annual Sea Witch Festival, hosted by Rehoboth-Dewey Chamber of Commerce! Held downtown on Rehoboth Avenue, only 12 miles from Insight Homes' Peninsula community in Millsboro, DE, this local festival is a must-attend for residents and guests alike. Festival-goers can expect a weekend full of fun activities the entire family can enjoy. Come dressed in your best spooky Halloween costume for the Costume Parade, and enjoy free live entertainment, and much more at this year's festival!
Best Fall Foliage
According to Delaware's tourism website, peak fall colors are expected to be on display from late October to early November, and the foliage is expected to be breathtaking this season! Luckily, our Insight residents have quick access to some of Delaware's best parks. Immerse yourself in the scenic beauty of Trap Pond State Park, just nineteen minutes away from our Cypress Pointe community in Seaford, DE. Park visitors can kayak among famous bald cypress trees along the James Branch Water Trail.

Brisk Beach Views
Soak up the last warm rays on the beaches this fall! Take a scenic drive down Coastal Highway and relax in the quaint beach towns of southern Delaware. Autumn may, in fact, be one of the best times to visit the beaches since peak tourist season has ended. The traffic has slowed down tremendously, and the water is perfect! With temperatures expected to remain in the low 70's and high 60's at Bethany Beach this October, autumn seems like the best time soaking up the sun at the beach. With many of our communities in close proximity to the beaches, now is the ideal time for our residents to hit the sand!
Fall Harvest
The food we eat here in Southern Delaware is grown in Southern Delaware, which is why we love it when our residents get to enjoy the harvest from local farms. Head to one of the region's Farmers Markets for the best fresh produce and healthy foods. Only fifteen minutes away from our Woodlands at Bethany Beachcommunity, the Fenwick Island Farmers Market offers an abundance of farm-fresh fruits and vegetables for locals to savor and enjoy. In addition to fresh produce, eggs, baked goods, meats, fish, flowers, and herbs, the Historic Lewes Farmers Markets features workshops by local chefs. Shop local and make your way to the closest Farmers Market near your Insight community.