Fall is in full effect at our Insight communities! You'll need your warm coat and scarf for outdoor fun, but you won't even need an extra blanket inside our comfortable energy efficient homes! Welcome the crisp months of autumn from the outside into your Insight home with these trending fall and winter decorating ideas.
Welcome Home
The entrance to your home should speak to your own personality and sense of style. Personalize your home's entrance with these creative custom doormats. Embrace the spirit of autumn with a "Hey There Pumpkin" mat from Sensibly Styled Home's Etsy shop, or proudly display your family's name with these custom print mats from Black Butterfly Designs!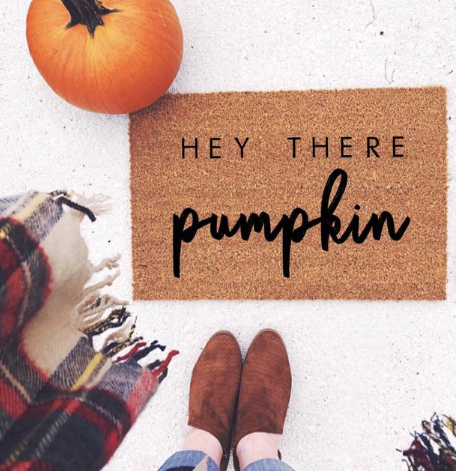 Blushing For Autumn
Steer clear from the traditional warmer colors associated with the fall season. Trade in those deep reds, and vibrant oranges for the softer hues of blush. Typically associated with the colors of the spring, the neutral tint of this light pink shade will pair perfectly with the cool blues and greys of winter. Compliment your blushing winter look with a beautiful copper centerpiece to bring it all together! Looking for more ways to incorporate blush into your home? Click here for more inspiration.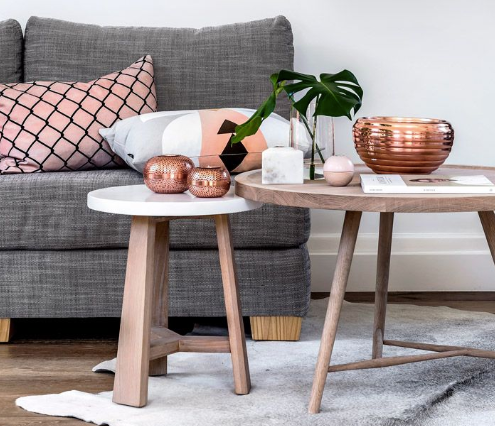 Velveteen Fall
Add a little texture to your living space this fall with a touch of velvet! No need to peruse through the consignment shops of Southern Delaware for the perfect vintage velvet couch. A subtle nod to this home decor throwback will work perfectly. These beautiful velvet decorative Plush Pumpkin sets are made with real pumpkin gourds and are a great way to embrace the season in your Insight Home. Our favorite collection is the Frost Trio!
Faux Fall Botanicals
Faux floral arrangements are trending in Fall 2018, thanks to West Elm's shared collection with New York City floral styling studio, Metaflora. A huge comeback for the home decor world, these dramatic sculptural arrangements will add the ideal fall aesthetic to any room. The best part about these winter plants is that they require zero maintenance!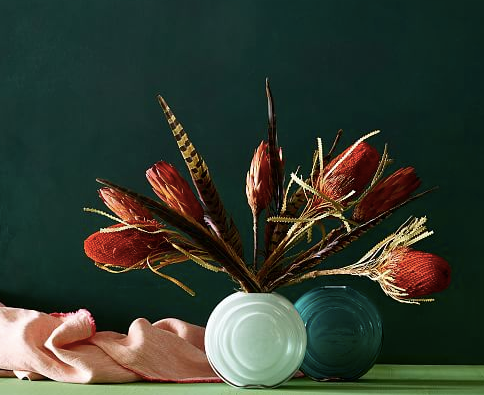 Autumn Rugs
For an instant fall look, give your room a little character with these Farmhouse style rugs from Amazon! The bold designs of these exquisite area rugs will provide a rustic charm befitting of the season. From daring designs to sleek neutrals, these rugs are sure to add the accents of autumn in your home!