The holidays are right around the corner, so it's time to start making your wish list! Need a little inspiration? Insight Homes employees want a little bit of everything from peace and good health to spa days and TVs. Read more below!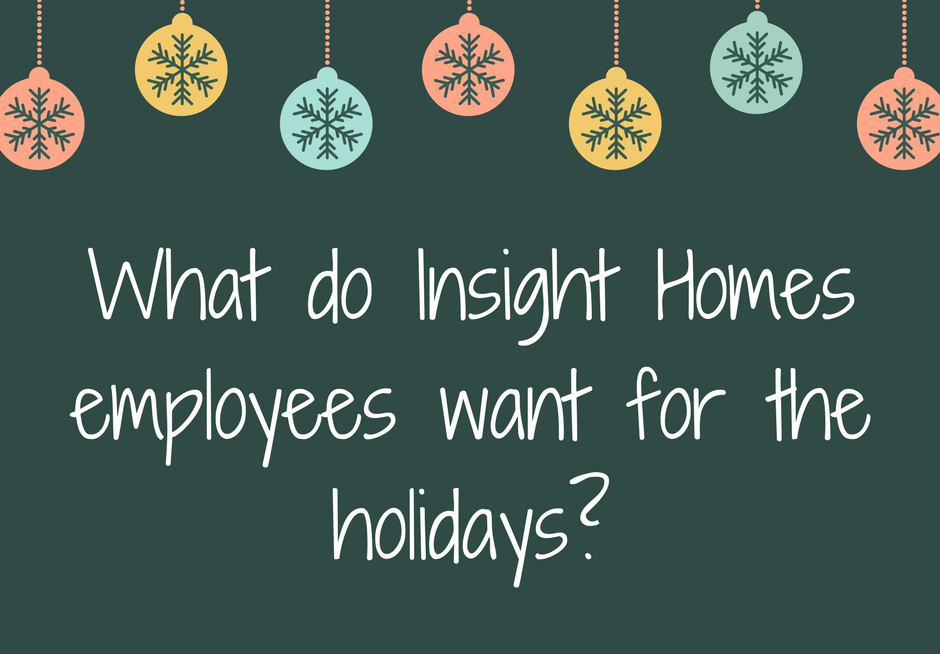 One of the biggest desires is good times with family and friends. 
Good times with Family. Want my wife, kids, and extended family to like gifts I give and everyone to enjoy each other's company. -- Mike Kwiecien, Community Sales Manager
Family is the biggest part of the holidays for me. I have a big family so it's tough getting everyone together during the year, but everyone comes together during the holidays. -- Amanda Mastriano, Marketing Manager
Christmas is a time for my kids.  I just want them happy & healthy. -- Amy Cavallini, Staff Accountant 
To spend time with my family and play Santa Claus. -- Doug Sylvester, Project Manager
I would like to spend as much time as possible with family, especially children and young grandchildren, who live far away.  -- Bob Benson, Community Sales Manager
Good times and fun memories with my family!!! (A new Ford F 250 would also be nice. :) -- Mitch Haskell, Community Sales Manager
Well wishes for family and friends, and the less fortunate.
For all my family, friends and co-workers to always be healthy and safe this holiday season! May their homes be filled with love and peace!!! -- Chesa Uson, Community Sales Manager
All I want is for there to be a little peace in the world, to where my daughter and grandchild have something positive to look forward to.  -- Jack Haese, CFO
I am on the Board of Directors at my local Food Pantry in Milton Delaware. In this Season of Joy & Happiness, I would like to remind us all that there are those families (with children) less fortunate. I would encourage anyone and everyone to help those in need at this time of year. -- Tom DiOrio, Sales Assistant
From smart homes to smart TVs, electronics are always a big gift request.
My list includes a good bit of smart home items. Philips Hue lighting package, Echo Show, smart coffee maker, RGB light strips with Alexa integration and a Roomba.  -- Zachary Jahnigen, Director of Sales
I want a 65' TV.  That is the only thing on my list this year. -- Brian Cummings, Offsite Sales Manager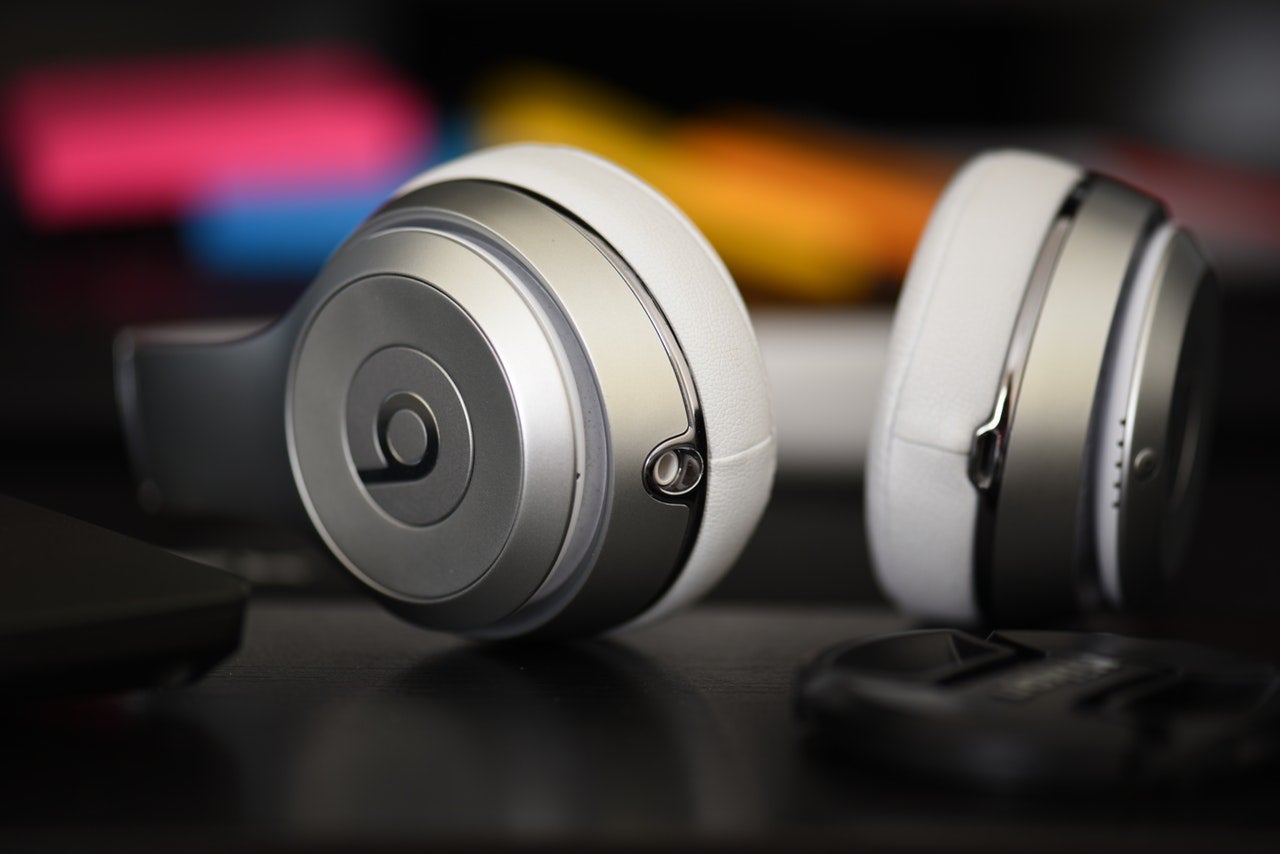 I would love a pair of noise-canceling Bluetooth headphones, a certificate for a day spa and a nice bottle of The Macallan Scotch. -- Dara Davis, Accounting Clerk
After a busy year at Insight Homes, some of our employees could use a little R & R!
A spa day including manicure, pedicure, facial and massage. Oh! And dinner!  -- Heather Phillips, Director of Customer Care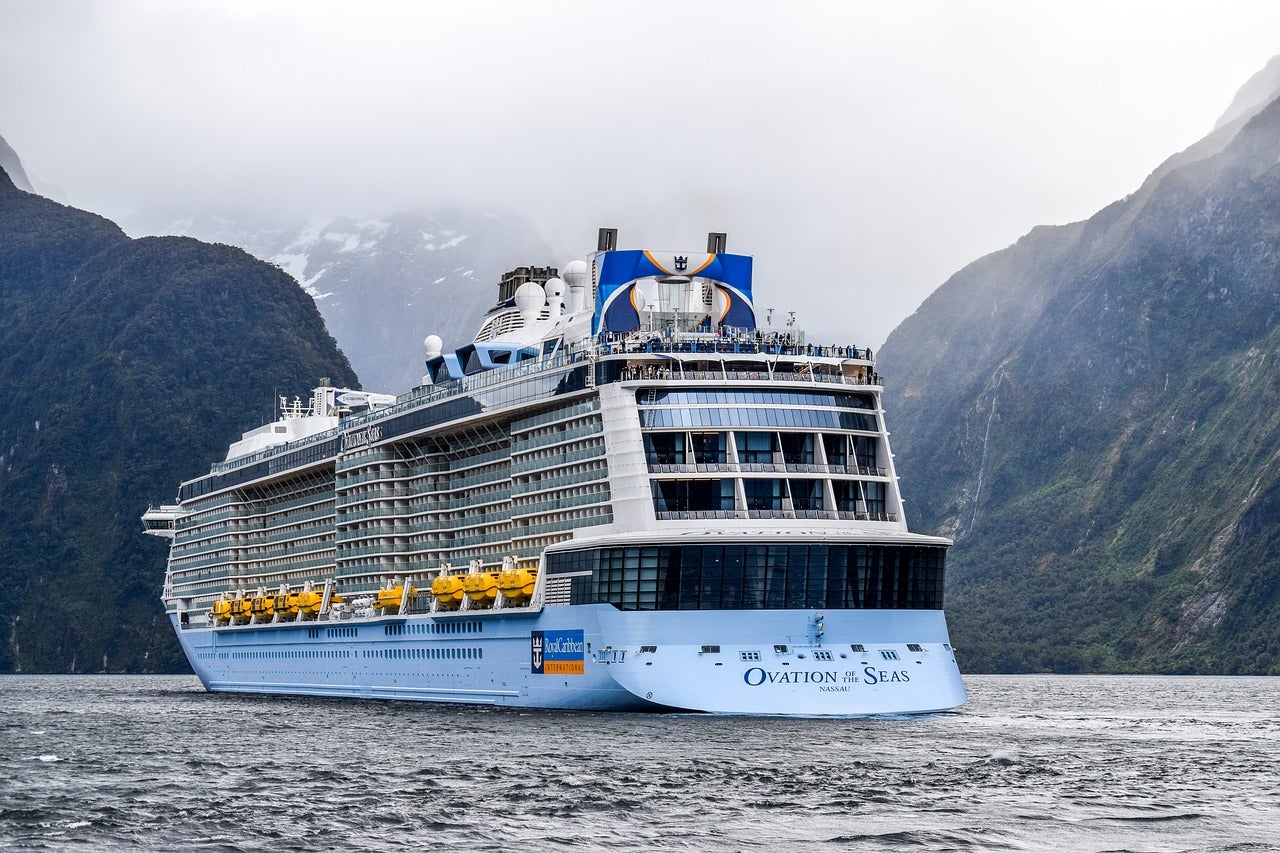 River cruise vacation. -- Leon Poffenberger, Sales Assistant
All-inclusive paid trip to Montego Bay, Jamaica or spa day. -- Ann Cummings, Contract/Settlement Coordinator
Hot tub. -- Jimmy Craig, Purchasing Manager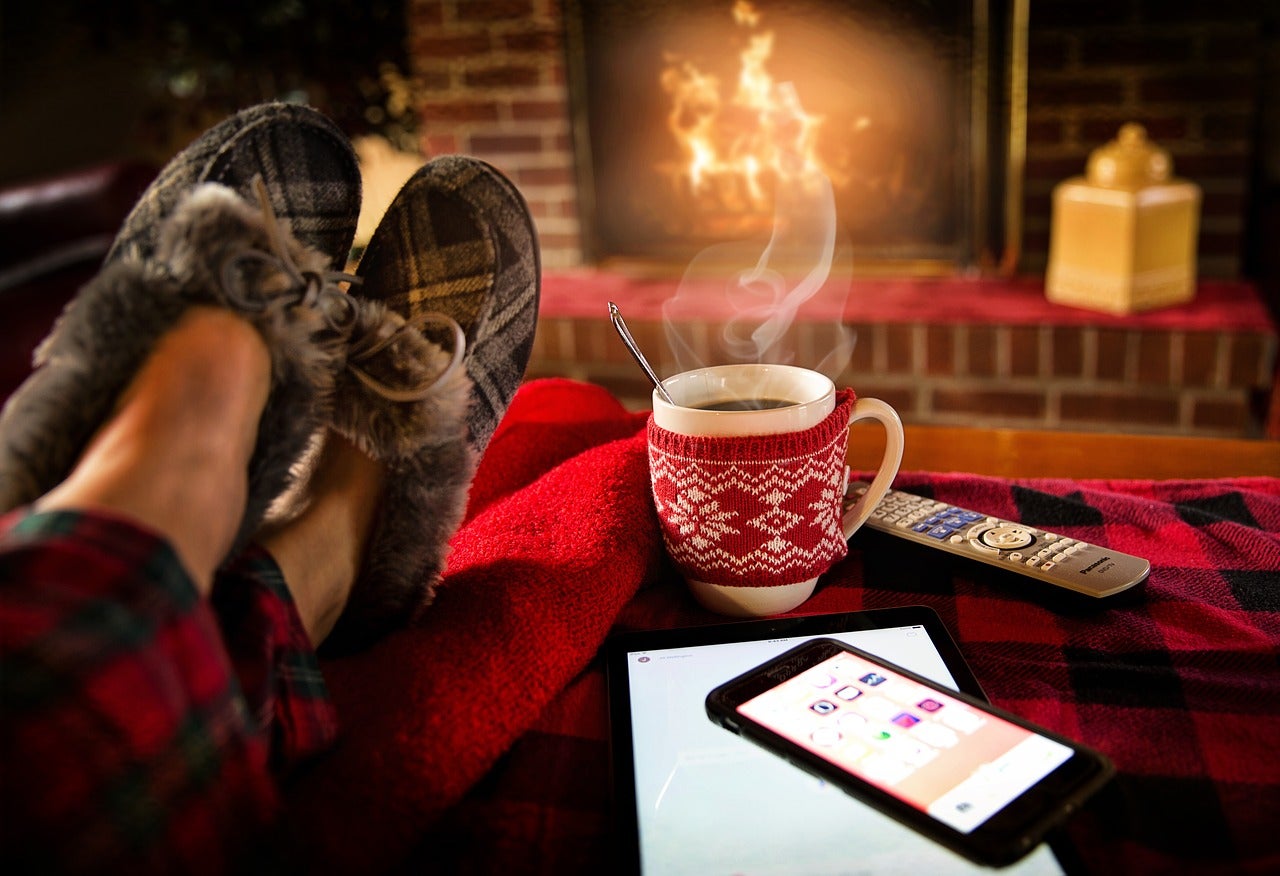 Spa day with girlfriends, and at least 2 Christmas movies on the couch with my family snuggled under blankets with the fireplace on. -- Jen Lisle, Selections Coordinator
Of course, our Christmas lists are full of STUFF
Candles, wall art, bedding, any home decor. -- Kyle Short, Community Sales Manager
Oklahoma Sooners pajamas. Money. To win Powerball! -- Bryan Elliott, Off-Site Sales Manager/Acumen Custom Homes
I love the traditional gifts- cozy pajamas, robe, socks and athletic wear (planning to work out more in the new year 😊). -- Denise West, Corporate Controller
Want a new truck - Dodge 1500 4x4. -- Mike Kwiecien, Community Sales Manager
Healthy family, Costa sunglasses, fancy funny socks. -- Damian N Jorss, Community Sales Manager
Triathlon bike. -- Cory Mayo, Marketing Coordinator
A Champion inverter generator 3100. -- Sarah Kroeger, Office Assistant/Receptionist
A vintage Tamiya RC Hornet! Wanted one since I was a kid. This will get me on the naughty list... an autographed Redskins #28 Darrell Green jersey! -- Dan Kauffman, Community Sales Manager
Golf clubs, a new pea coat, and an 8th day in the week. -- Jeremiah, Draftsman
This Holiday season I would like Super Bowl tickets. -- Joshua Hoinowski, Sales Assistant
Have all I need in my life. Maybe another Goldendoodle puppy. :) -- Sue Abbruzzi, Sales Assistant
Please pay off my mortgage, my son's student loans.  Two college funds for my grandchildren. Oh and line of happy customers ready to sign non-contingent contracts for their forever Insight Home 🏠. -- Dawn Zimmer
Lastly, we may be a little biased but we think the perfect gift would be an Insight Home!
An Insight Home would be ideal!! No need to gift wrap! -- Ginger Yocus, Community Sales Manager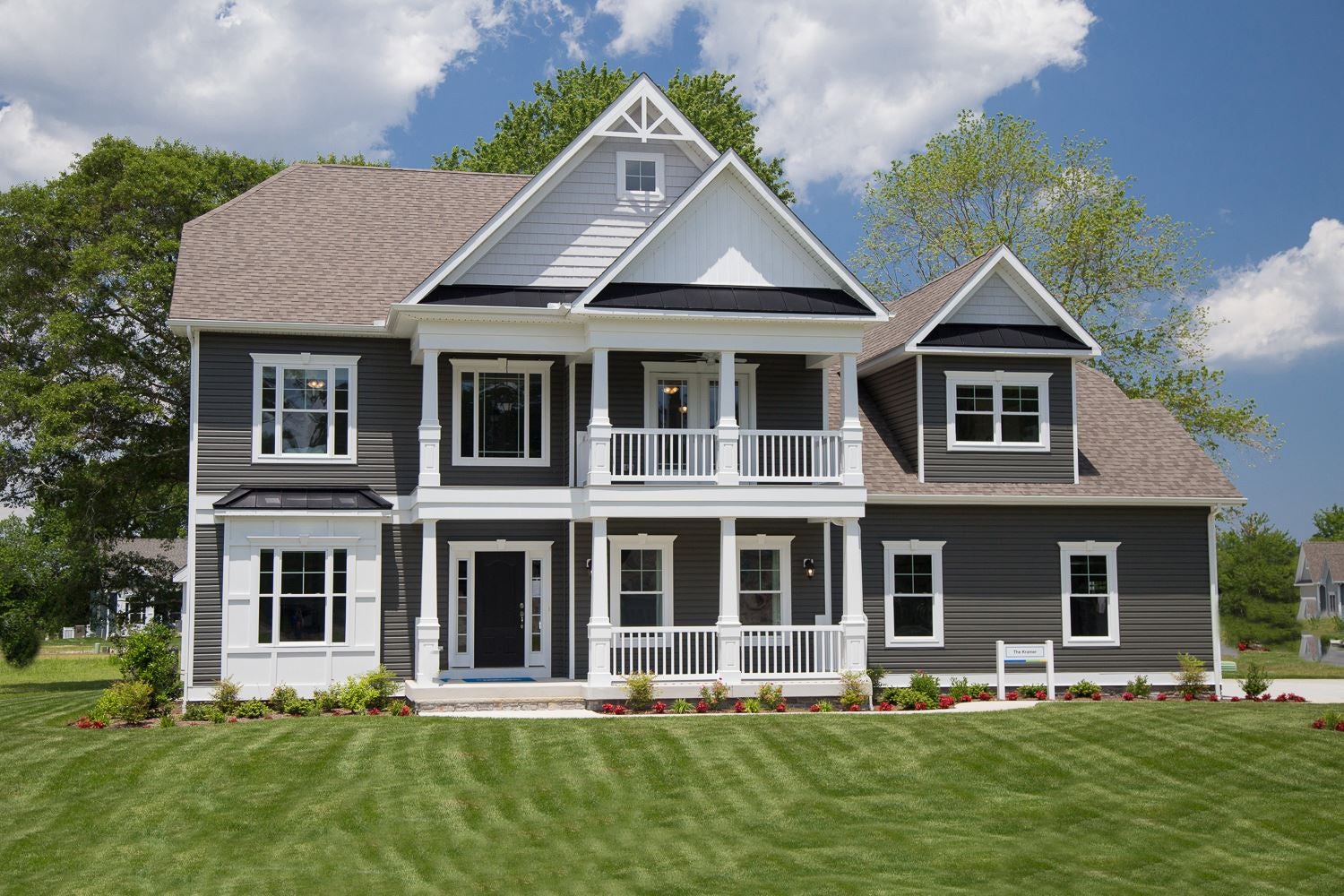 All I Want For Christmas Is An Insight Home!
An Insight Home, yes an Insight Home!
All I Want For Christmas Is An Insight Home!
And Then It Would Be A Merry Christmas!
-- Beverly Cashdollar, Sales Assistant