You're ready to start building the Insight Home of your dreams! Now comes the fun part. Choosing your floorplan, of course! From spacious living areas to waterfront views, the floorplan you choose for your Insight Home should complement your lifestyle. With new home communities located throughout Southern Delaware and Maryland, we're giving potential homeowners a few tips when it comes to selecting your Insight Homes floorplan!
The Community
Our Insight Homes communities in Southern Delaware range from the town of Milford to as far as Lewes, Rehoboth Beach, Ocean View, and Bethany Beach. Before you leap down a rabbit hole of floor plans and elevations, take into account where in Southern Delaware you'd like to live. Is a short distance to the beach a must-have? A ten-minute drive away from our Sunset Harbour and Woodlands at Bethany Beach communities in Ocean View and Frankford, residents can enjoy the perks of Beach Town living all-year-round!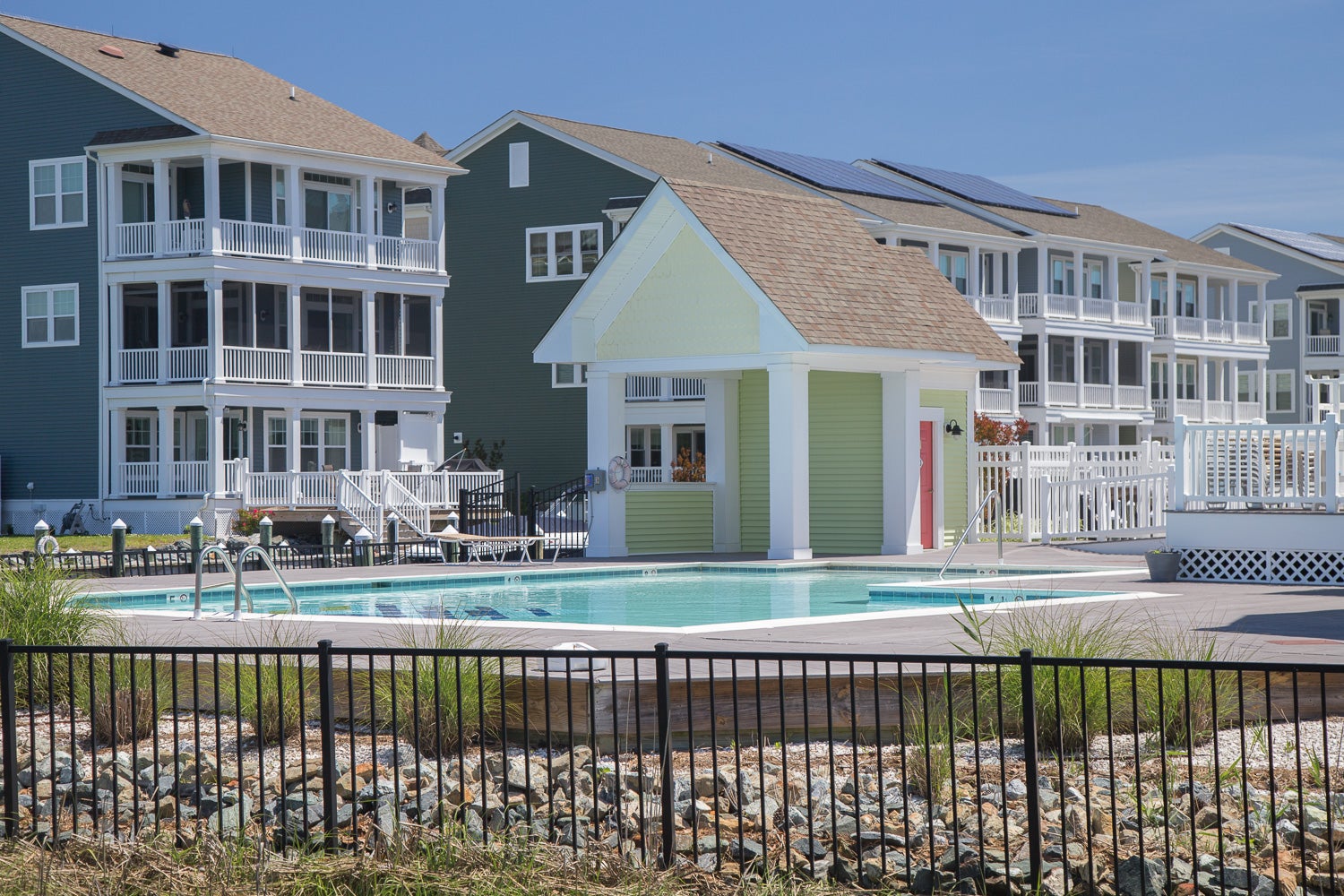 Perhaps you're looking for an escape from the everyday hustle and bustle but still want to be within close distance to the beach life that Ocean View, Rehoboth, and Lewes offer? Located in Milton, Insights Woodridge and Springtown Farms communities provide just that. While Springtown Farms is a community nestled amongst farmland, wetlands and tall stands of trees, Woodridge is tucked away among a rare wooded area only minutes away from the Bethany Beach Boardwalk. Both communities provide homeowners a tranquil atmosphere while allowing them to take advantage of all that Southern Delaware beach life has to offer.
But the location shouldn't be the only factor to take into account when choosing your floor plan! Whichever community home buyers choose should complement their day to day life? Enjoy long strolls around the neighborhood? Is the gym a part of your everyday routine. Love to swim but want to skip out on the maintenance of having a pool? Always on the hunt for fun activities not too far from home? Oftentimes, just considered a perk of the neighborhood, community amenities are a great addition to any neighborhood! Whether you're a newly married couple or living out your retirement close to the beach, having amenities in your community can lead to a fulfilling and social life! As an all-inclusive community, The Peninsula in Millsboro has something for everyone, including a championship golf course, walking trails, eateries, a professionally-designed tennis venue, a full-service spa facility, and a theme park of children's activities. Community amenities should be something residents take advantage no matter the day or season, and the Peninsula provides opportunities to do just that!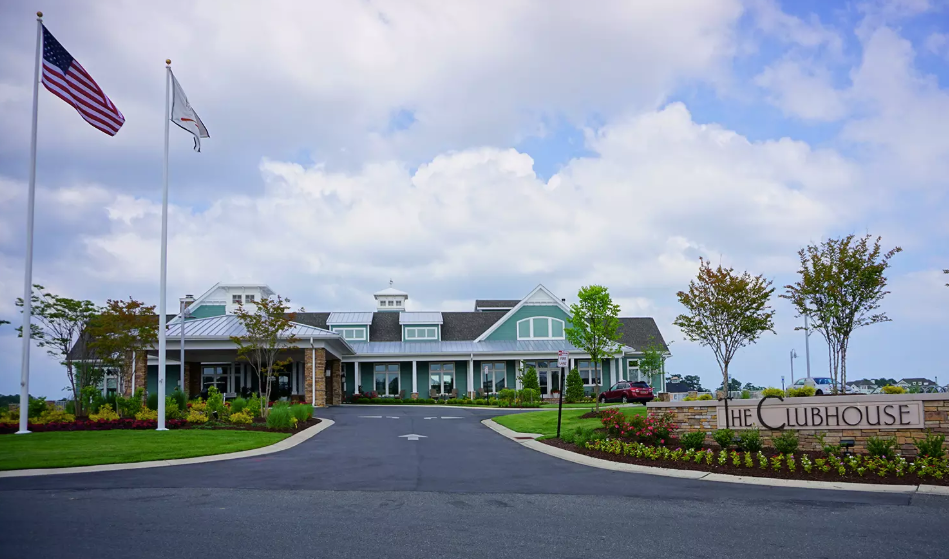 The Floorplan
You've chosen the picture-perfect community to build your new Insight Home in. The only thing left to do is choose the perfect floor plan! Once your lot is selected in the community of your choice it'll be easy to determine which layout works best for you. Only interested in a one-story home? Available in several of our Insight communities, the Vandelay floor plan, in our Hawthorne community, features a 3 bedroom split plan, large living room, large open kitchen with options to include a host of upgrades. This award-winning plan feels spacious and bright with an open-concept living, breakfast and kitchen space. Large windows bathe the space in light and the inviting entryway welcomes you in.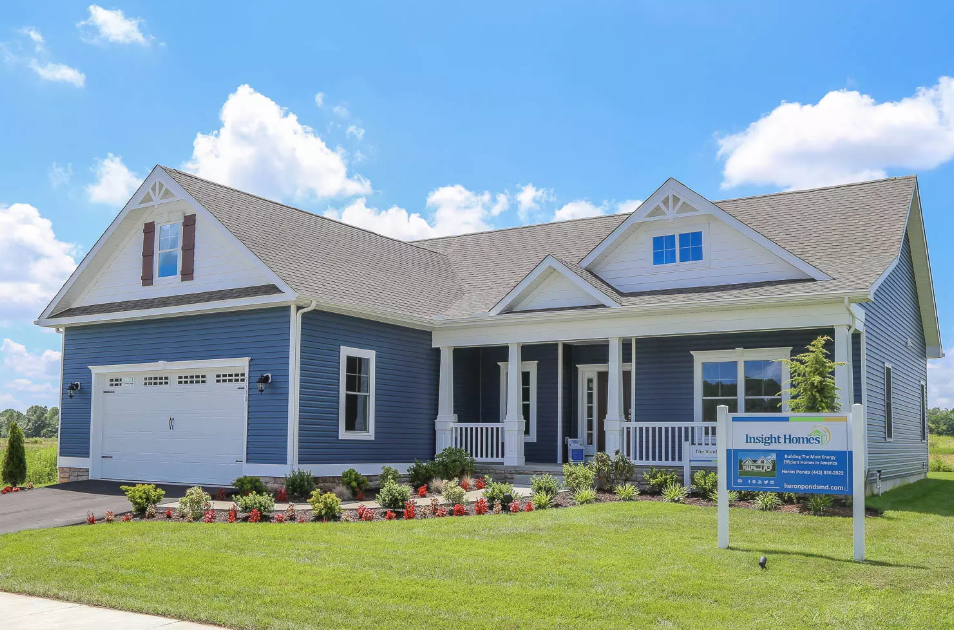 Looking for a plan with more of a "beach house feel"? The Marlene Coastal in our Sunset Harbour at Bethany Beach community delivers just that! This charming, two-story bungalow-style beach home boast three bedrooms, two and a half bathrooms, a rec room, spacious owner's suite with dual vanities and double walk-in closets. With plenty of space for family and friends to stay during their beach getaways, in addition to a rear deck that provides access to your very own boat slip, the Marlene Coastal is the beach house of your dreams!
Maybe you're interested in a floor plan that allows for more versatility? The Kramer in our Woodlands at Bethany Beach community is a spacious floor plan that can be modified in multiple ways to best suit how you live. The expansive living spaces on the main level including a large two-story living room, bathed in natural light, and a kitchen arranged to maximize both storage and utility.
What's next? Give us a call to get started on your new Insight home in one of Southern Delaware communities. Don't see the community that fits your lifestyle perfectly, but love our wide selection of diverse floorplans. No problem! Take advantage of Insight's Build On Your Lot Program in Sussex County. Our off-site specialist will work closely with you to help locate a lot that is suitable for both your budget and desired house plan today!